Hi all, being this topic has been started 2 years ago on another fourm and is still running, I decided to start one here for those who want to show of there latest scores and buys.
Here's what I got at our club meeting last night: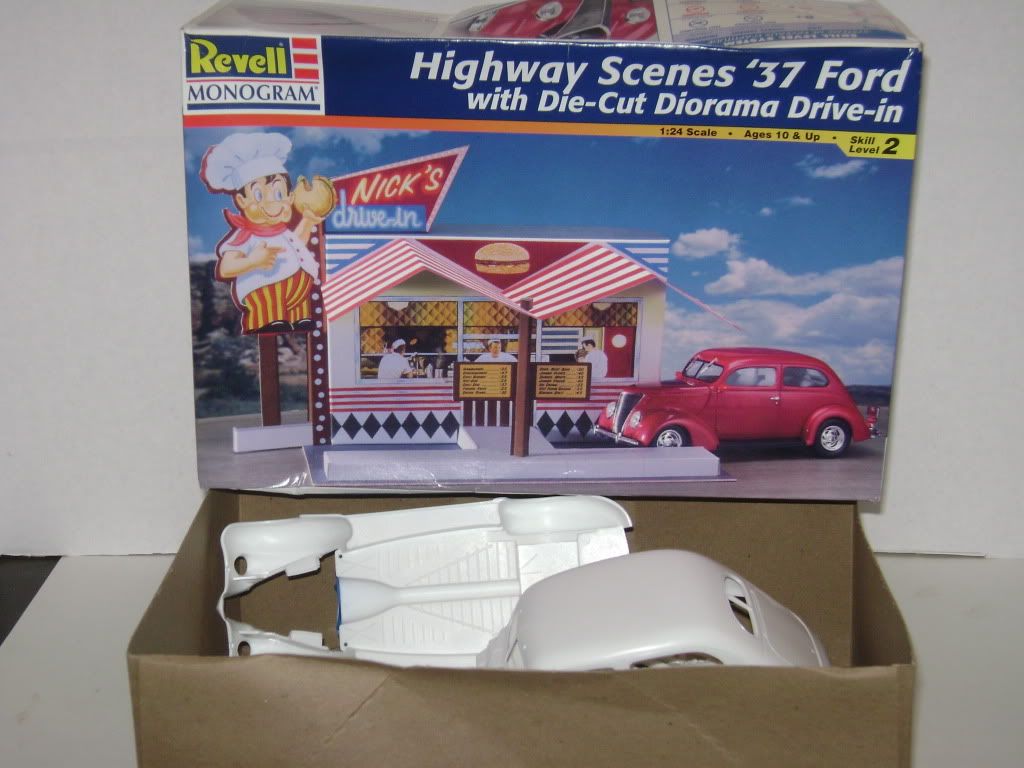 I allready got cracking on it and built the nice, but rather flimsy cardbord diorama. I'll be starting a WIP topic on the '37 soon and i'll put the diner on at the end when she's all finished. I also got old '90s mopar magazines and won a American Grafitti '58 Impala 'Vert diecast kit from our raffle (not shown in pics). The 'Impy I gave to my friend who i'm trying to get in to building; him and I are going build and paint it as i'm showing him the basics of modeling when he's ready.
Source: http://cs.scaleautomag.com/SCACS/forums/thread/908812.aspx
Ted Whiteaway Graham Whitehead Peter Whitehead Bill Whitehouse Robin Widdows Eppie Wietzes Mike Wilds