A small gripe I have about the structure of the SA board is its division by "Modeling Subjects". It forces you to choose your area of interest in advance, for example Muscle Cars, Hot Rods/Street Rods/Street Machines, Racecars/Sports cars, Tuners/Lowriders, Trucks/Commercial vehicles, etc. Personally, I would much prefer a more general WIP category so I could "graze" among the builds on offer. I just started a new project, an early 60's style dragster, and have had to choose where to put the WIP. Initially I put it under Racecars/Sports cars", which, judging from its name, is largely oriented toward sports and sports-racing cars, but has come to include drag machines, NASCARS, rally cars, etc. But I've noticed in the past that the "viewership" in this category is less interested in the sort of project I;ve got going than "Hot Rod" types. So I've decided to double post this build...
I haven't built a drag racing car in nearly a year. I've been building nothing but customs and hot rods since last summer. I certainly have missed them!
This is actually the third in a series of builds from the AMT Racing Team Special Edition "tin box" double dragster kit. I'm shooting for 4 cars out of a single kit. So far I've built two altereds and this is the first rail. It's pretty straightforward, just the side-by-side small block Chevies but with top mounted blowers. The blowers and injectors are from the AMT '53 Studebaker kit with styrene rings added to the injector stacks for a little more accuracy. The chain drives are from Competition Resins. I scratch built some blower manifolds.
These AMT kits kind of build themselves and I'm not departing much from out-of-the-box so it should be a pretty laid back project. I'm waiting for some resin Hilborn injector pumps and mailbox scoops from Altered States before I detail the top side of the motors, but otherwise this should go pretty quickly.
Thanx for lookin',
B.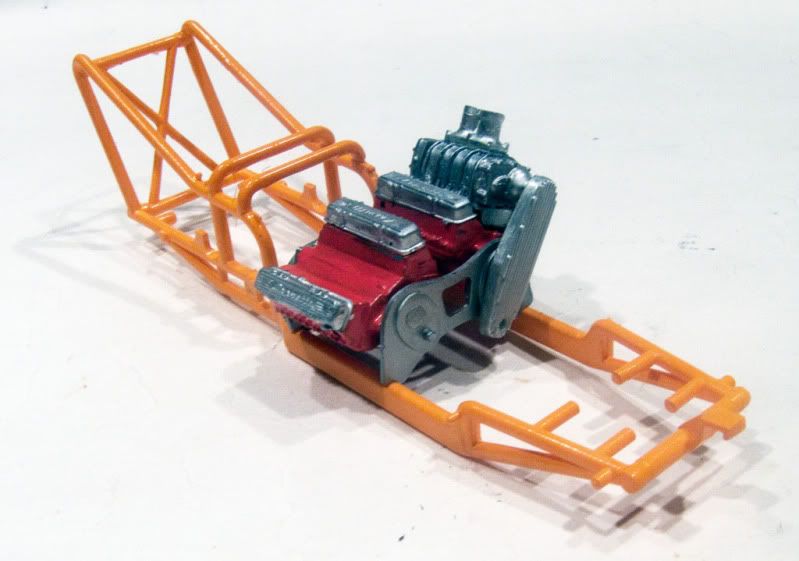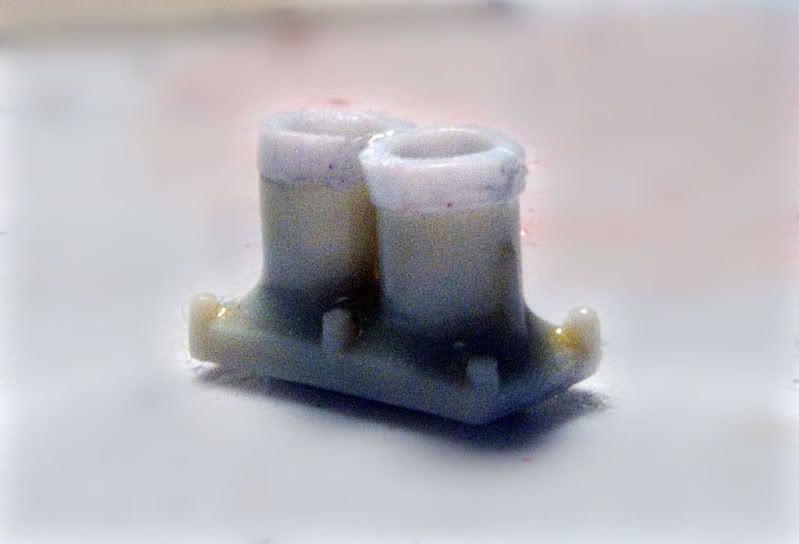 Source: http://cs.scaleautomag.com/SCACS/forums/thread/955120.aspx
Al Herman Hans Herrmann François Hesnault Hans Heyer Damon Hill Graham Hill Phil Hill