Here are some Images of My 32 Ford Three Window Build: The Carbs were firs painted with steel and then given a light browm ink was to create the brassy colour,The fuel lines are red monofilament, The spark plugs, and coil are wired, the spark advance has a vaccuum line going to the intake manafold. The block is drilled for the oil line fitting but they aren,t installed yet. Still to do on the engine are the carb linkage, wiring the generater to the distributor and wirnig the coil to the ignition, also running the ignition wire to the stater and the battery wire to the starter. It will have the Distributer, fuel block(which will have a line running to a frame mounter late forties style electric fuel pump that I will scratch build and from the fuel pump a line will run to the gas tant) I also still have to run my brake lines.
The interior seats and door panels were firs dusted at a distance and the spray with light flat gray and then given an Ivory wash to duplcated aged original fabric. I then used very thin brown ink to bring out the high lights. The interior floorboard was painted with flat black and then lightly polished to give a rubber effect. The body was painted with Yestors Gray Primer and then given a full polishing to give it a semi gloss finih. The tyres were lightly sanded before assembly to age them, and the white walls are painted with an off white colour and then washed with ivory.
I posted images of the frame at an earlier stage several months ago, I can repost them if anyone wishes me to do it!
Forgive the Image Quality, my eyes are not fully healed yet from surgery!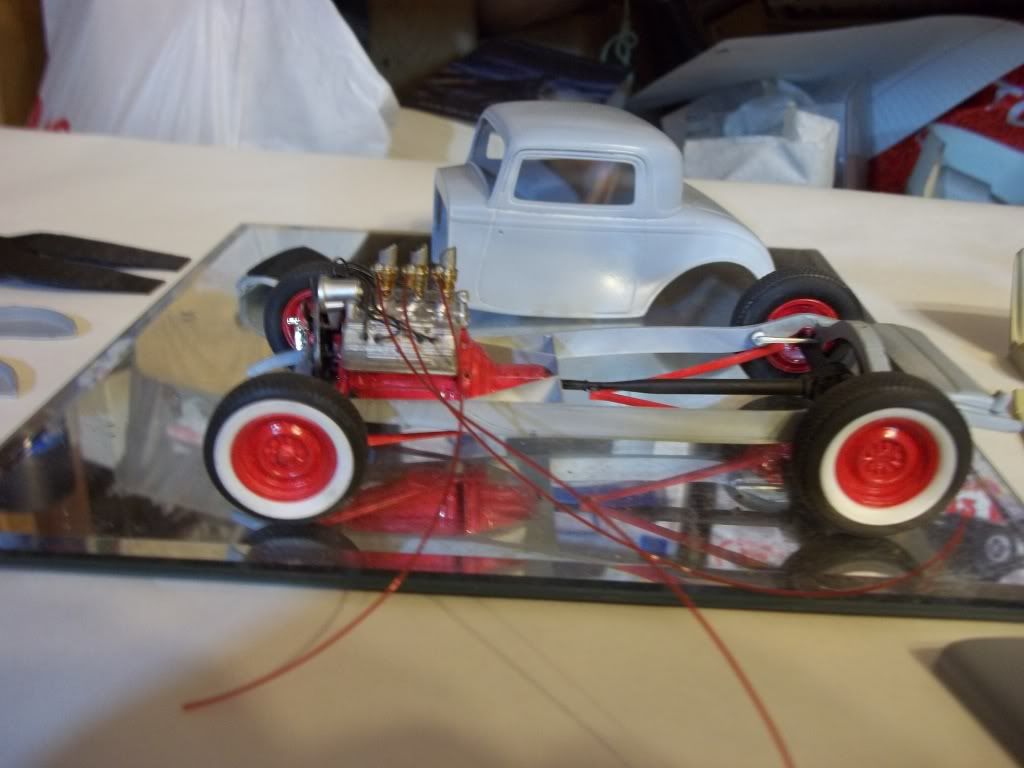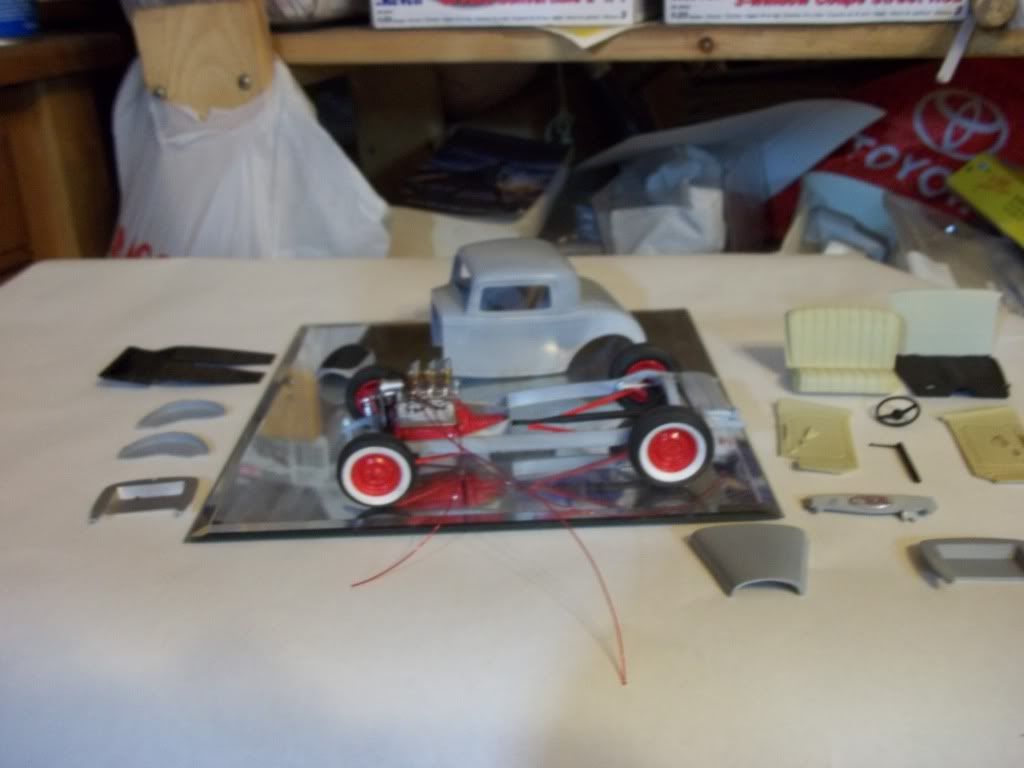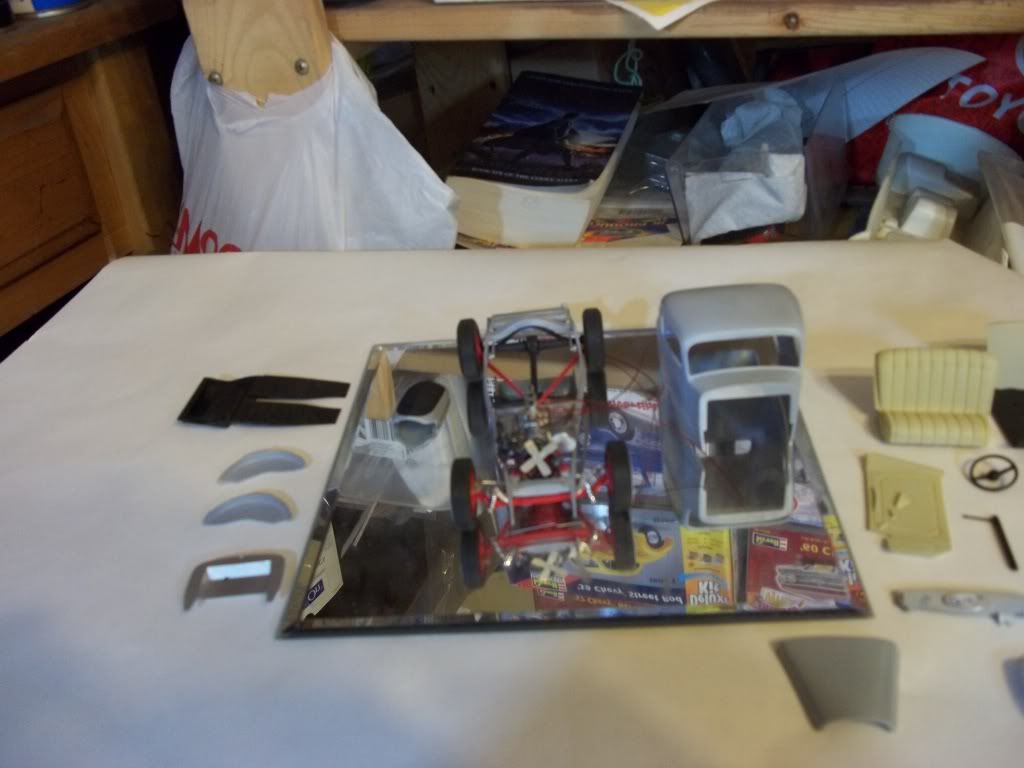 CHEERS!
Tom
Source: http://cs.scaleautomag.com/SCACS/forums/thread/973886.aspx
Peter de Klerk Christian Klien Karl Kling Ernst Klodwig Kamui Kobayashi Helmuth Koinigg Heikki Kovalainen