Junior Fuelers from the mid- to late-60's have always struck me as the prettiest of all drag racing machines because of their pure lines and radical efficiency. Often weighing in under 1,000 pounds when running a small block Chevy, it was not unheard of for these cars to pick up Top Eliminator honors with surprising frequency.
Another trend from that period was the showing of drag cars at custom car shows, especially when the cars were decked out in chrome and fancy paint.
This project is based on these two ideas. I had gotten an AMT Stardust Digger 'Cuda on clearance at my LHS, strictly for the chassis and running gear, having no interest in the tricked out funny car style bodywork. I also bought a beautifully cast "shorty" digger body from Altered States Models and discovered that it fit the Digger 'Cuda chassis nearly perfectly. With its sleek lines it became clear to me that I wanted to build a Junior Fueler from these parts.
The chassis in the Digger 'Cuda kit is the same chassis that can be found in the recently re-released AMT Tommy Ivo front engined blown fueler kit, as well as the AMT Too Much kit re-issued by Model King a few years back. A late 60's style long wheelbase chassis, it's major disadvantage is that it's designed to be hidden under body work and has D-shaped frame rails which are round on the outside and flat on the inside. As result I spent quite a bit of time with my files reshaping them to a round section.
The next step was to come up with a proper looking Hilborn injected small block Chevy. The basic engine comes from the Revell Skipper's Critter '51 Anglia kit, but with injcetors from the AMT Double Dragster kit in order to provide for vertical injectors. I'll be using Parts by Parks injector tubes. The exhaust headers will be fabbed from aluminum tubing and the injector pump is a finely detailed piece from Altered States. Everything else is from the Anglia.
The shorty body required some clearance holes cut for the brake cylinder and rear axles as well as a bottom bracing tube on the chassis.
Paint is Duplicolor Pearl Platinum Beige Metallic with Metallic Maroon stripes on the bodywork and Orange Mist Metallic on the chassis. The Nitro Junior logo on the cowl is a home made decal. In keeping with Show 'n' Go theme I'm preserving as much chrome as possible.
Here are some initial pictures. The three point roll bar is mocked up and not glued in place. The wheels and tires are from the Revell Tony Nancy Double Dragster kit.
Thanx for loookin',
B.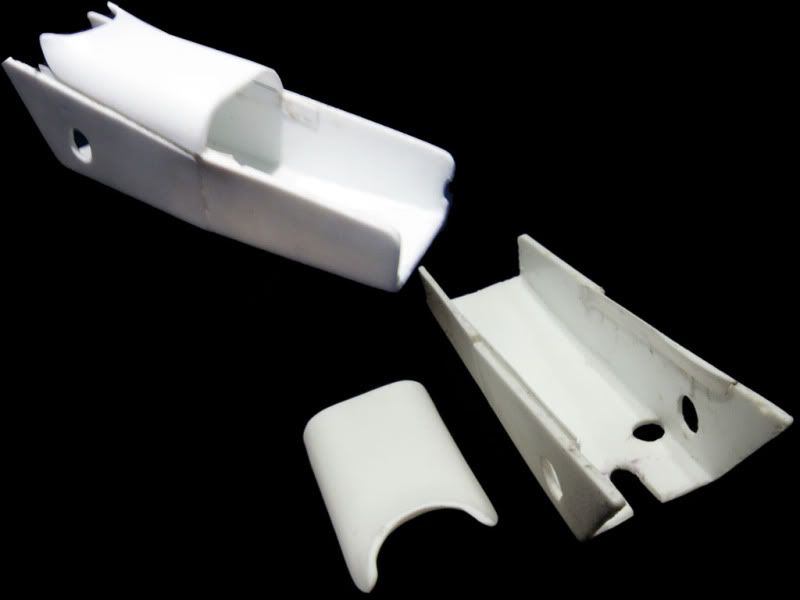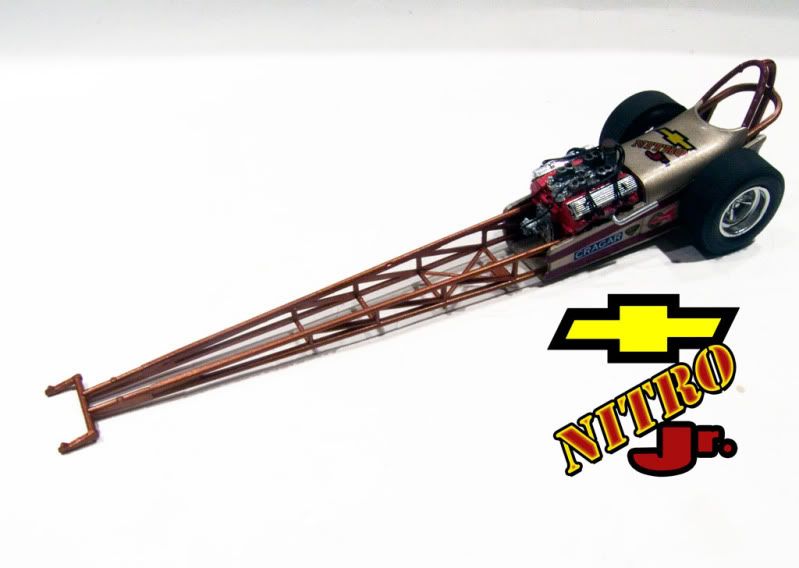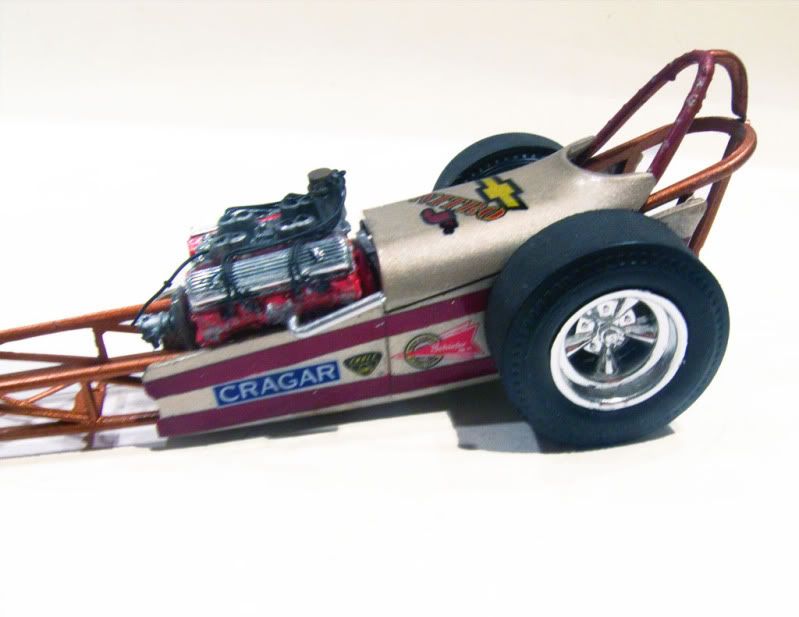 Source: http://cs.scaleautomag.com/SCACS/forums/thread/975942.aspx
Johnny Mantz Robert Manzon Onofre Marimón Helmut Marko Tarso Marques Leslie Marr Tony Marsh